Show All Steps
// =$breadcrumb; ?>

Introducing dmAnswers14
PLAY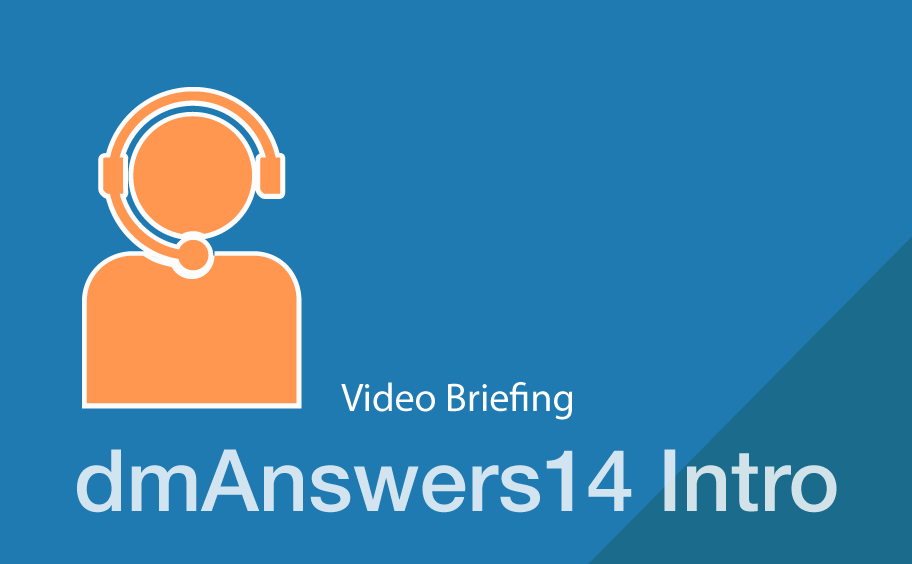 dmAnswers14 is a call answering service that offers Receptionist/PA grade services and intregration into advanced telephony. Your calls can be handled by our Agents to perform MessageDesk message taking services and FrontDesk* call handling
*FrontDesk is currently available in Beta only, contact support for details if you are interested in this feature.
Technical Overview
dmAnswers is a flexible and affordable call answering service that is integrated with dmConnect12 and dmSwitchboard12. Our agents will:
Answer your calls for you, in your company name, and according to your instructions.
Forward your calls to your landline or mobile over the telephone network or to your PC, Mobile, or VOIP handset over the internet*
Take messages for you when you are busy or unavailable as a human alternative to voicemail.
The service is very flexible and using a dmConsole on your smartphone or PC you can turn it on and off to suit your needs.
If you would like to selectively handle calls with ("just new sales leads, and special customers") it integrates in our dmSwitchboard12, which can easily do this.
dmAnswer14 is the successor to dmAnswers, and inherits its popular simplicity and features, while adding new features and innovations.
*FrontDesk only
Who is dmAnswers14 for?
PLAY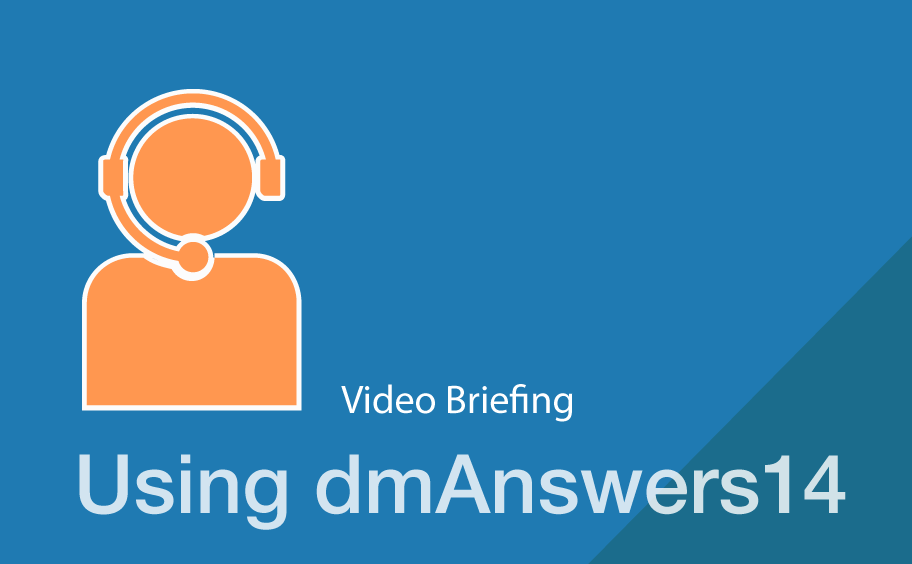 dmAnswers14 is affordable for any size of business and is especially designed for businesses that are happy to answer their own calls but want additional support when they are busy or unavailable, without having to commit to a contract.
it can also be used by private individuals and sole practioner businesses, and has been purchased by large organisations who require a rapid overflow solution, that can be in place in less than 1 hour.
Key Benefits
Increased sales by ensuring you do not miss out on sales enquiries when you cannot answer the phone
"Pay as you go" means you save money in many of ways even if you only have a low volume of calls
Provides extra phone answering capacity instantly when you really need it or are short staffed
Pay-as-you-go and no need to commit to monthly call volumes
Saves you time by only putting through important calls when you are busy*
*FrontDesk only
Uses
Only having sales calls put through when you are busy
Having messages taken when you are on the other line
Having calls answered when you are short staffed
Having calls answered outside of normal office hours
Having a human alternative to voicemail
Where Next?
#1120 dmAnswers14: Features - more about dmAnswers14's features
#1132 dmAnswers14: Purchasing guide - how it compares