Show All Steps
// =$breadcrumb; ?>
dmNews April 12: dmSwitchboard12 Alpha now available!
Spring is sprung – and along with the fresh new leaves, there's a fresh new dmClub product family! We are delighted to announce the Alpha launch of dmSwitchboard12, dmCalls12 and the all new Web Phone – an exciting new package that gives you all the features of a big-office switchboard combined with the mobility and flexibility of modern communications. Read on for more...
Join the dmSwitchboard12 Alpha Trial!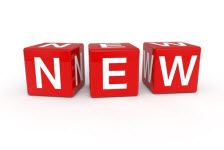 This month, we're proud to launch an Alpha version of three new products: dmSwitchboard12,dmCalls12 and an all new Web Phone.Many thanks to the customers and dealers who've helped us test it so far!
We've been using the products ourselves for a while now, and are still adding some final polishes here and there, but it's time to put it out there for the most demanding testers of all: you. We've created a special limited Alpha dmSwitchboard12 offer, which will give you the new products for:
£19.95 + VAT initial signup
FREE line rental until September 2012
Cost of call routing only
As we're still polishing the product here and there, we're keen to get feedback. There's a forum for comments and suggestions, and we may request up to four 1-2-1 feedback phone calls – we'll credit £25 to your Clubhouse per feedback call.
Read on for more about the new products, or click here to contact us about joining the dmSwitchboard12 Alpha Trial.
New dmClub product family: the lowdown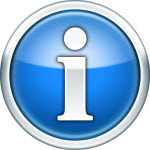 The new dmSwitchboard12 package means you can combine a 'big office' image with the flexibility of modern working, and make and receive in-office calls from anywhere. What's new? With dmSwitchboard12 you can:
Create Team and Personal Extensions: Call a department or an individual direct, and assign direct dial numbers to teams and individuals
Route calls flexibly: calls can be diverted to PSTN or VoIP destinations or a mixture of the two
Save multiple switchboard routing plans: create switchboard configurations for different situations, eg during holidays or a backup disaster recovery plan
Built-in Web Phone: Make and receive VoIP calls quickly and easily
Custom CLI: Use your own caller ID for outbound calls.
There's lots more besides. To find out more about the trial, click here - or to join now get in touch.
Competition winners – what you told us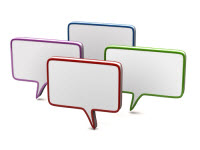 We've had some great feedback from you about improving our services, and also about why you currently don't use VoIP to make or receive calls. Key ideas we've heard are:
Making VoIP easier to set up
Making VoIP accessible without the need for specialist VoIP phones
Providing CLI (caller line identification) for outbound calls
Improvements to payments
Many thanks to everyone who contributed! £50 of account credit is on its way to the winners. We're also delighted to say that a fair few of your feedback suggestions areaddressed in the new dmCalls12 package: the built-in Web Phone gives you inbound and outbound VoIP calling with minimal setup and no special equipment apart from a headset - and the new dmCalls12 and dmSwitchboard12 packages offer caller line identification on outbound calls.
If you've got more ideas, please let us know at feedback@dmclub.net.