Show All Steps
// =$breadcrumb; ?>
dmNews November 11: Port and save!
Welcome back! In this edition of dmNews: an end-of-year price on number porting, tips for staying connected over the holiday period and a look at recording your own voice prompts for dmSwitchboard. Read on for the latest...
Port your number NOW and save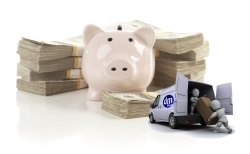 Due to some changes in the way things work at dmClub Towers, we've had to raise the price for number porting. But dmNews readers can take advantage of our limited special offer and port a number for the old price of £10 + VAT.
The price of moving your number from another provider to dmClub is now £25 + VAT, which we reckon is still very reasonable compared to equivalent services by other providers. But as a special offer for dmNews readers, we're holding the old price of £10 + VAT until the end of December 2011.
If you want to take advantage of the offer, email support@dmclub.net now quoting the offer code hellodmclub, and we'll talk you through the process of porting your number.
Don't make a Christmas turkey of your voicemail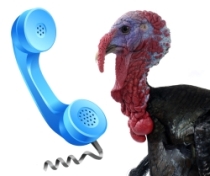 Up to 70% of customers can be put off pursuing a business enquiry by poor voicemail, according to research conducted for dmClub Towers. With the holiday break coming up, don't be the business that loses out: spruce up your holiday voicemail now with our top 3 tips for fresh festive greetings.
It's only human: No-one likes talking into a machine. 40% of our respondees said they move on to the next enquiry if they get through to voicemail. To retain the human touch even if you're away, consider using dmAnswers to make sure your customers are greeted by a human being.
Keep it real: 90% of our respondees said they're less likely to leave a message if they get through to an automated voicemail. So don't forget to record your voice greeting – and keep it fresh! Be friendly and upbeat; be exact about when you'll be able to respond; give dates for when you're away; and for a super-fresh approach, record a new message every morning.
Don't let it slip: All our respondees said they think less of a company that takes forever to call back. Check your messages, set yourself a target response time and aim to meet that consistently.
Fresh voicemail can be tricky when you're in holiday mode, but could be the difference between a missed opportunity and a new customer.
To find out more about how to record your voicemail message on dmVoice, click here.
Switchboard: recording your own voice messages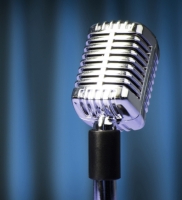 Using the text to speech function is a great way to get started with dmSwitchboard, especially when you're still getting a feel for the setup that works for your business. Once you've done that, though, why not take the plunge and give your dmSwitchboard the human touch by recording your own voice prompts?
Click here for tips and advice on recording your own voice prompts for dmSwitchboard. [link to new dmNote].
Too busy to record your own? Consider ProVoiceOver: professional voice recording for your dmSwitchboard.