Show All Steps
// =$breadcrumb; ?>
dmClub customer news - April 2010
ots of good stuff this month. We're beginning to plan the outbound calling service you requested, and working on changes to the Clubhouse that will let you update your login email. Plus tips, features, polls and more.
Read on for the latest from dmClub...
In this issue
Outbound calling is on its way!
The vote results from last month's poll are in. We asked you what you'd like to see from a new, extended XScript. You told us that you were most interested in being able to make outbound calls through your dmClub account. Well, we're listening: since you voted, we've started development work on exactly that!
We're aiming to roll out an outbound calling service later this year. So we'd love it if you could help us shape that service. What would you like to see? What could we offer that would make life easy for you?
We've put some ideas together below - please vote, let us know what you want and we'll do our best to build it for you.
What do you want from an outbound calling service?
What would you like in an outbound calling service? Perhaps you have a virtual office, and would like your dmClub number to show up as your caller ID when you call out. Perhaps you want traditional telephony, or VoIP. Perhaps both? Or is there something else altogether you'd like?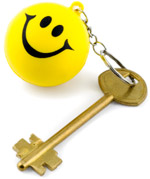 What can we offer that will be most useful to you? Email us and help us create the outbound calling service that's right for you.
By popular demand...
In the February newsletter, we asked you which features you'd like to see in future development.
You told us that you'd like to be able to change your login email. So we've started working on it. Yay!
Watch this space for further announcements...
Tip of the month: top up your account automatically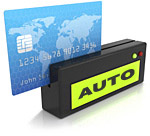 You're away on business. Because connection is important, you topped up your dmClub credit before you left. But then a customer comes through, and you're fielding more calls than you expected. Or you're away for longer than you expected. Suddenly you're a bit short on credit. But it's Friday evening, in a different time zone, and you can't arrange for another payment until Monday. What to do?
dmClub Support gets anxious calls from dmClub customers in this kind of situation every week. For busy people who need to be confident that there's always credit in their accounts, we offer Auto Top-Up - a mandate that ensures you never have to worry about running out at an awkward moment.
Want peace of mind about your dmClub credit?
Click here to find out how to arrange Auto Top-Up for your dmClub account
In focus: ProVoiceOver for dmSwitchboard
It's important to project the right impression as you grow your business. So as your volume of calls grows, how do you make sure you're taking customers smoothly to what they need?
A recorded greeting menu can help your customers find what they're looking for - and help you make sure you're not missing calls. If you're already a dmSwitchboard user, ProVoiceOver provides professionally-recorded voice greetings for your business, with a choice of recording voice styles. A polished first impression for your callers might be less expensive than you expect!
To listen to example greeting messages in different styles, and to find out more about ProVoiceover, click here
That's all for now, folks! See you next month.
All the best,
Mary,
Community Manager,
dmClub