Show All Steps
// =$breadcrumb; ?>

Video: Agent Training - Basic
PLAY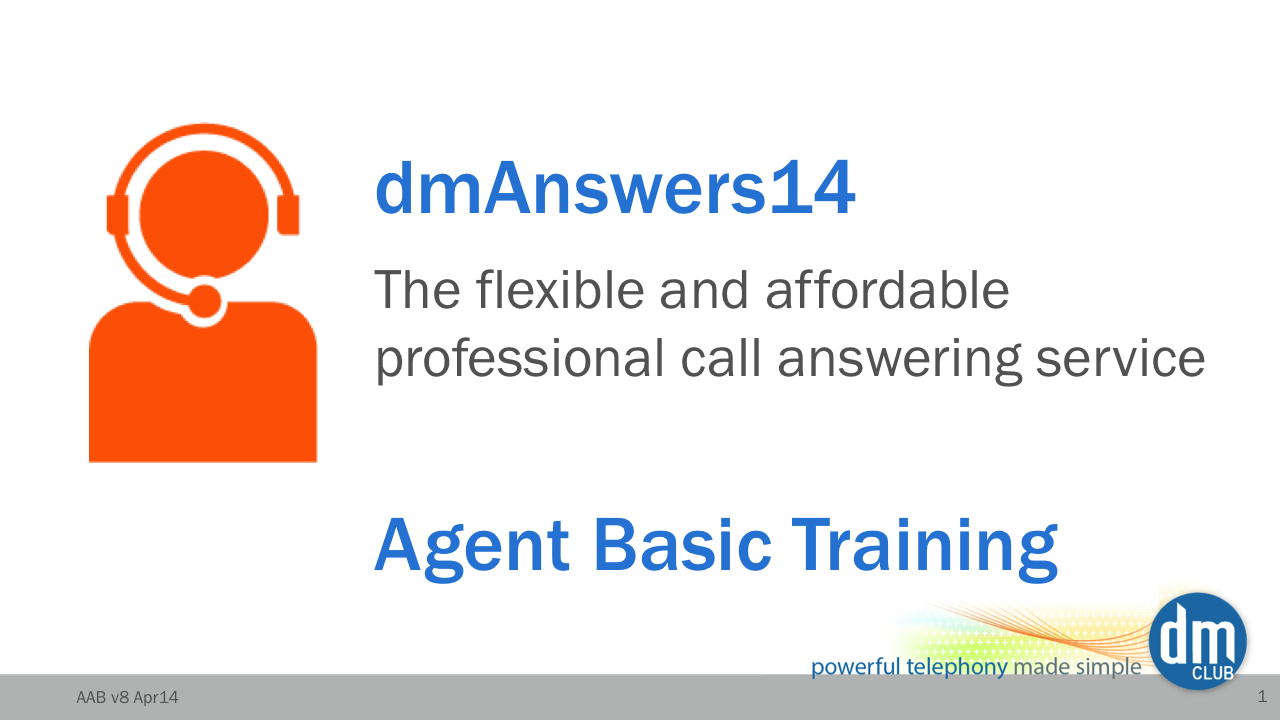 The video on this page is part of the material used in training of our agents (an early version).
We include it here to give customers and users a better insight into how dmAnswers14 works. This may help you to fine-tune your dmAnswers14 preferences in the dmConsole.
See #1124 - Setting Preferences for more information on this.