Show All Steps
// =$breadcrumb; ?>
Express Support: get your support queries answered efficiently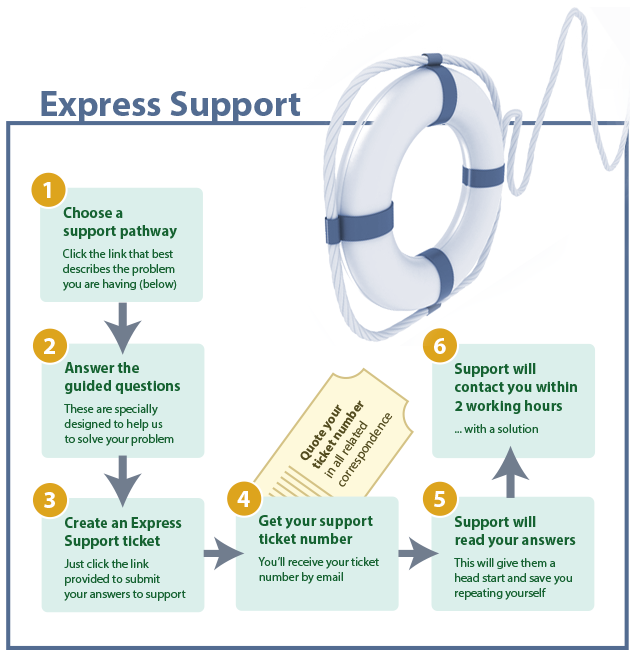 Express Support is our fast-track support service.
To get started please click the link below that most closely describes the problem you are having.
Fill in the form that follows to create an express support ticket.
The more accurately you can describe the problem the easier it will be for us to solve, or to point you in the right direction.
Account problems
I have paid some money into my account but it does not show up properly in my clubhouse
My account balance is shrinking too quickly
I have a general problem with my account balance / account funds
Call handling problems
My telephone number isn't working
I have a general call-handling problem
Website problems
My number's control panel isn't working
I'm trying to buy a new number but your website won't let me
I'm having a problem with one of your websites
Problems with notifications or messages
I'm having a general problem with message notifications
Other problems
I have a problem not covered here
Suggest an addition
Over the next few months we'll be expanding this section so that it contains solutions to the most common problems experienced by our customers.