Show All Steps
// =$breadcrumb; ?>
dmNews November 10: Mobile vote results and winners
Welcome back! In this month's issue: the votes and winners from our dmClub Mobile competition, plus tips for saving on your renewal, and the best number ranges for receiving international calls.
dmClub Mobile - competition winners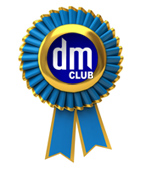 We had a massive response to last month's dmClub smartphone app vote. It turns out that of the suggestions we'd had so far, the most popular feature idea was being able to change your divert settings on the go. After that, it was pretty close-run between the features we suggested. In order, here are the results:
1: Change divert settings from your mobile
2: Check dmClub voicemail and fax messages from your mobile
3: View call logs: see who's called recently
4: View account credit: check whether you need to top up.
We got lots of great ideas for other features, but the best suggestion actually came from two different people. So the winner is... drum roll... an app that lets you add dmClub credit from your mobile.
Both people who sent us the winning suggestions have received £10 calling credit. A big thank you to everyone who voted and sent in ideas - we've now sent all your votes and thoughts off to the dmClub Lab for further R&D. Watch this space!
VAT goes up in January – top up now to save!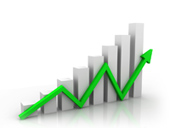 In January 2011, VAT goes up to 20%. Why not save a few pennies by adding credit now? And if you've got any renewals coming up soon, you can save even more – ask us to upgrade your upcoming renewal to 12 months, and we'll give you an extra 13th month free!
Log in to your Clubhouse now to check orders and add credit.
Tip of the month: the best number ranges for international calls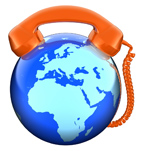 Do you receive a lot of calls from abroad? It might be time to take a fresh look at which number range you're using.
If you're using a Personal Number (07039, 07077 or 07040) you may find that overseas callers are restricted. Some international carriers can be a bit less than helpful when it comes to routing calls to these number ranges. The same can also be true of other non-geographic number ranges (0870, 0845 and so on).
If you need to receive a lot of calls from overseas, it's best to make sure you've got a UK Geographic (area code) number range. That way, you can be sure that overseas carriers will ensure your calls get through. For extra prestige, you can even get an 020-7 Central London number range.
To browse UK geographic numbers, click here.