Show All Steps
// =$breadcrumb; ?>
dmNews June 11: Top tips for home entrepreneurs
The volume of UK home-based businesses has grown by nearly 25% over the last ten years, according to the Office of National Statistics. But while we'd all love such a short commute, what happens when time is short and you're needed by both your business and your family? Read on for tips on how you can use call-handling services to ease the balancing act and keep everyone happy.
Three tips for juggling home and office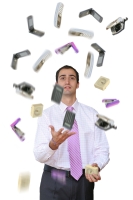 Run off your feet? Here are three ways smart call-handling services can help ease the pressure when your home office and loved ones all need you at once.
Sweat your call divert: dmConnect users can set up call hunting on their divert service. So a call will be routed to several phones in succession. That way, if you're on your way to a meeting or returning from the school run, you'll still pick up that important client call.
Filter your calls: dmSwitchboard users can fine-tune their custom switchboard options to filter calls. For example you could be 'on call' for sales enquiries but route all others to voicemail at times when family life needs your attention.
Try a virtual receptionist: In today's 'always-on' business environment, there is pressure to be 'on call' 24/7. Home entrepreneurs may find that this eats into important family time. An answering service can ensure that all your calls are answered by a human, in your company's name, and pass a short message on to you. You can then return the call as soon as is convenient, safe in the knowledge that your business image is polished, professional and always ready to answer a call.
dmClub meetup?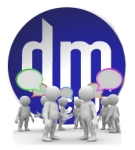 We've got some exciting new products in the pipeline, and are hoping the dmClub Lab will have something to show off around September. We're thinking of having a get-together, most likely near our offices on the Silicon Roundabout in London: perhaps a few nibbles, some drinks, a quick tour of what the Labs have been up to, and a chance to meet and chat.
We don't have a date set yet, but it'd be good to get a sense of who's interested. If you'd like to come to a dmClub meetup, please drop Mary a line – editor@news.dmclub.net.
Tip of the month: recording your voicemail message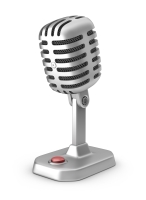 Have you recorded a custom voicemail message for your dmVoice number? If not, here's how to go about it.
First, dial the dmClub control number on 0870 088 5445
Then enter your dmVoice number followed by #
You'll be prompted to enter your PIN. (If you're not sure what your control PIN is, click here)
Then press 5, followed by 3 when prompted.
Speak your voicemail message. When you've finished, press #.
Finally, listen to the recording and press # to confirm when you're happy.
That's it!