Show All Steps
// =$breadcrumb; ?>

dmAnswers14 purchasing guide
How dmAnswers14 will benefit your business
PLAY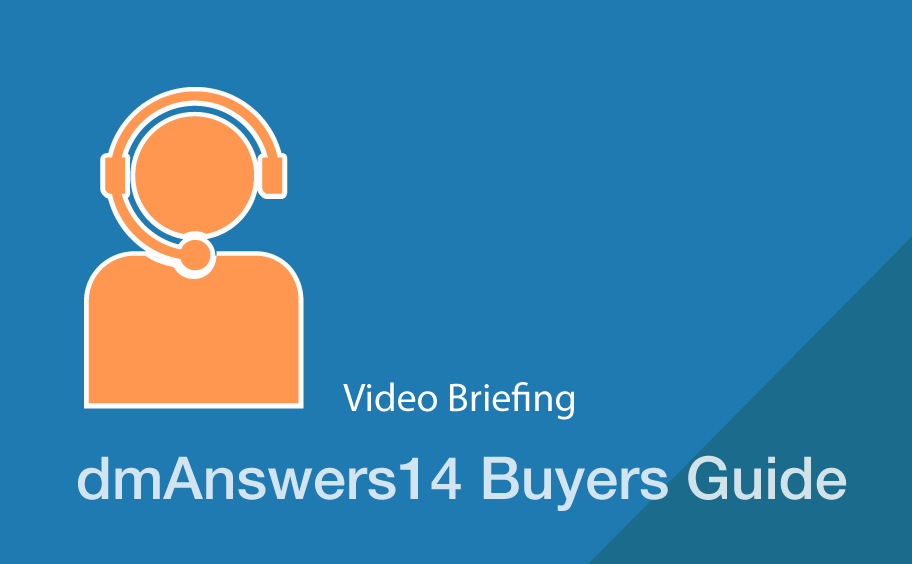 dmAnswers14 can benefit you business in a number of ways by providing you will extra phone answering capacity.
For example:
Increased sales by ensuring you do not miss out on sales enquiries when you cannot answer the phone
Saves you time by only putting through important calls when you are busy
Saves you money in a number of ways such as if you only have a low volume of calls
Provides extra phone answering capacity instantly when you really need it are short staffed
Pay-as-you-go and no need to commit to monthly call volumes
You can buy dmAnswers14 with confidence
dmClub has been supporting small businesses communication needs for over 20 years and providing professional call answering for over 10 years. Like all of our products, dmAnswers14 is backed by our 14 day money-back guarantee.
dmAnswers14 Pricing
Name
Description
Charge
Answer Unit

NB: You pay only for the time our agent is handling your call

30s peak time (Monday - Friday 08:00-18:00 - excluding Bank Holidays)

20s offpeak (other times)

Some calls may consume more than one unit - eg. if the caller is not concise or if using the attended transfer mode.
Offpeak costs are higher due to to increase costs of operation in our UK-based call centres.

£0.58
Text notification
SMS message to UK mobile phone
£0.09
* Note that prices exclude VAT.
How to get dmAnswers14
dmConnect12 users
dmAnswers14 is integrated into dmConnect12. See #1122 - dmAnswers14: Setting up dmAnswers14 on dmConnect12 for step by step instructions.
dmSwitchboard12 users
dmAnswers14 is integrated into dmSwitchboard12. You just need to do the following:
Go to your plan settings and select which team and personal extensions you want to activate dmAnswers14 on
Set up your dmConsole to tell us how you want us to answer calls globally and for each team/person
Get each user to set up dmConsole on their smartphone so that you can turn dmAnswers14 on and off (use "direct mode") to suit your needs
dmAnswers14 - professional call answering has never been so affordable
dmAnswers14 gives you the tools to combine professionalism and cost control. You are only billed for agent time and SMS notification and there are many ways to keep that to a minimum:
Use a concise greeting and keep the instructions simple
Specify unattended transfer unless you need attended
Use "direct mode" when you can take the call yourself
Only use SMS notifications when your email is too slow
Other
Call support to discuss your needs.
Where Next?
#1130 - dmAnswers14: Additional Terms and Conditions
#1121 - dmAnswers14: Pricing