Show All Steps
// =$breadcrumb; ?>
dmNews April 11: Are you an 0800 family?
This month's newsletter is all about getting creative with virtual numbers. Keep your children safe; track your business advertising ROI - or even get your hands on a very discreet Royal Wedding souvenir...
Peace of mind with an 0800 number for your kids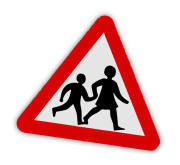 It's pretty normal these days for kids to have a mobile phone, so they can stay in touch with home. But it's also pretty normal for kids to spend the whole time texting their friends. So to keep the bills under control, many parents provide a pay as you go phone.
But what happens if they run out of credit? It's every parent's nightmare to have their kids in an emergency, away from home, with no phone credit and no change to ring home from a payphone.
One creative solution we've been hearing about is parents setting up 0800 numbers for their kids. Just set up an 0800 number, make sure it's got credit, set it to divert to your home phone and mobile, and get your kids to memorise the number. That way, if they need to call from a payphone the 0800 number will pick up the bill - and you can relax knowing your kids can always contact you.
To find out more about 0800 numbers click here or contact dmClub Support.
Track your marketing ROI with virtual numbers
In these tough economic times, you can't afford to have any slack in your marketing costs. A few effective adverts can make all the difference, but if you're paying for ads that leave your customers cold then it's time to trim the fat.
How do you know your advertising is delivering? One time-honoured method for tracking advertising success is to set up dedicated virtual numbers for each advert you run, and divert them to your usual business line.
With dedicated virtual numbers for each advert, Clubhouse will tell you at a glance which advert is making you money. A quick look at your call records will tell you in moments which ads are delivering, and which aren't worth repeating.
To browse dmClub numbers, click here.
And finally...Royal Numbers?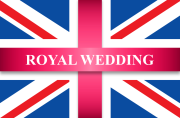 Already bought your commemorative Royal Wedding china plate, Union Jack bunting, cardboard cutout of Wills and Kate and imitation sapphire ring? For the royalist who has everything, how about a commemorative Royal Wedding phone number?
At the time of going to press, a handful of numbers with the special sequence WILL or KATE were still available...

A dazzling and unforgettable example of patriotism at its best! Your Commemorative Royal Wedding Phone Number will give a classic touch to your business card for years to come, as it exudes a timeless aura of (That's enough Royal Wedding now - Ed.)
That's it for this month! See you in May...
Mary
dmClub Community