Show All Steps
// =$breadcrumb; ?>
dmClub customer news - March 2010
Hello again! In this month's dmNews, we've got the results of your development vote, and a few tips about making sure you're following the PhonePayPlus rules.
In this issue:
What you told us we should develop next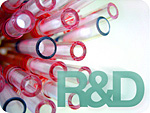 Last month, we asked you to vote on what dmClub should change or develop next. The results are now in, and it looks like lots of you would quite like to change the email you currently use for login.

This sparked a long conversation with the tech team. And the upshot of that is: we'll be working on this in forthcoming releases watch this space!

We were surprised that you weren't so bothered about having a mobile browser friendly Clubhouse. You didn't seem that fussed about Web voicemail and multiple email addresses for notification, either. XScript, on the other hand, got a surprising number of votes... it looks like quite a few of you are interested in extending the functionality of your switchboards.

So right know we'd love to know... if we do some work on XScript, what features would you find most useful? If you'd like a say, please drop support@dmclub.net a line.
Tip of the month: 0871 and other premium numbers - are you PhonePayPlus compliant?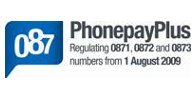 Premium rate numbers, such as 0871 numbers, charge the caller a slightly higher rate with the advantage to you of paying out depending on the volume of inbound calls.
Premium rate number owners beware though: you MUST make sure that your premium number complies with rules set out by PhonePayPlus, the body that regulates phone-paid services in the UK. In particular, if you are asking customers to call a premium-rate number, you must state the call rate clearly and straightforwardly.

If you're not sure if you're PhonePayPlus compliant, you can take a look at their Code of Practice here. And don't forget: you can always contact dmClub Support we'll be happy to talk you through it.
That's all for now! See you next month...
Mary
Community Manager, dmClub